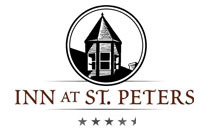 Planning your next getaway has never been easier.
1668 Greenwich Rd. • St. Peters Bay, PEI C0A 2A0
Ph. (902) 961 2135 • Fax (902) 961 2238 • Toll free: 1 800 818 0925 • Email: [email protected]

Reservation & Cancellation Policy
RESERVATION AND CANCELLATION POLICY
We are aware that there are a number of reasons why you may have to cancel or change your travel plans however, based on the limited season in PEI and the relatively small size of our property, it is necessary for us to have a cancellation policy.
During July and August there is a minimum stay of 2 nights. Prepayment of one night's stay will confirm your reservation. For stays of one night a 50% deposit will be taken.
Reservation deposits will be refunded only if cancellations are made more than 7 days in advance of arrival date. A service charge of $30.00 per room will be deducted from the deposit. If you cancel your reservation within seven days your deposit will be retained and you will be charged for all room nights that were reserved. If we are able to rebook any of your original room nights, you will not be charged for them.
A guest who checks out before the last day of the reservation will be required to pay for the days reserved in full.
Golf times must be cancelled at least 48 hours in advance for full refund.
Check in is at 3:00 p.m. and check out is 11:00 a.m., alternate times by arrangement. Please advise if you will be checking in after 7:00 p.m.
We accept Visa or Mastercard.
Written confirmations will be forwarded.
Inquire about special group rates, conferences and extended stays.

See what TRIP ADVISOR has to say
about the Inn at St. Peters.
"The diningroom is outstanding - worth visiting the area just to savor such an experience."
– Guide to Eastern Canada